RANT WARNING: This is not a technical post; it was inspired by watching major sports events that took place here in Phoenix and seeing every major network only show pictures of cacti and Camelback Mountain to represent this city.
Cacti, Camelback, and Cowboys
I've lived in Phoenix, Arizona my entire life, and I love it here.
My family is from Wichita, Kansas (both my parents were born there), and I've spent significant time there and in California, but I can truly say I wouldn't trade Phoenix for any other place I've been.
Why, you ask? Partially because it's where I've always been, and partially because I love the climate.
I am very much a desert rat. I love the wide open spaces, the heat, the dust, the huge areas of land that are just outside the city, waiting to be explored.
But even beyond that, the state of Arizona is huge and diverse, and the amount of stuff that's available for us to do is staggering.
So why is it that everytime somebody on TV or in the movies goes to Phoenix (or major sports events come here, looking at you ESPN), all the viewers see are cacti, Camelback Mountain, and cowboys? Does the rest of the country still see us as the Wild West?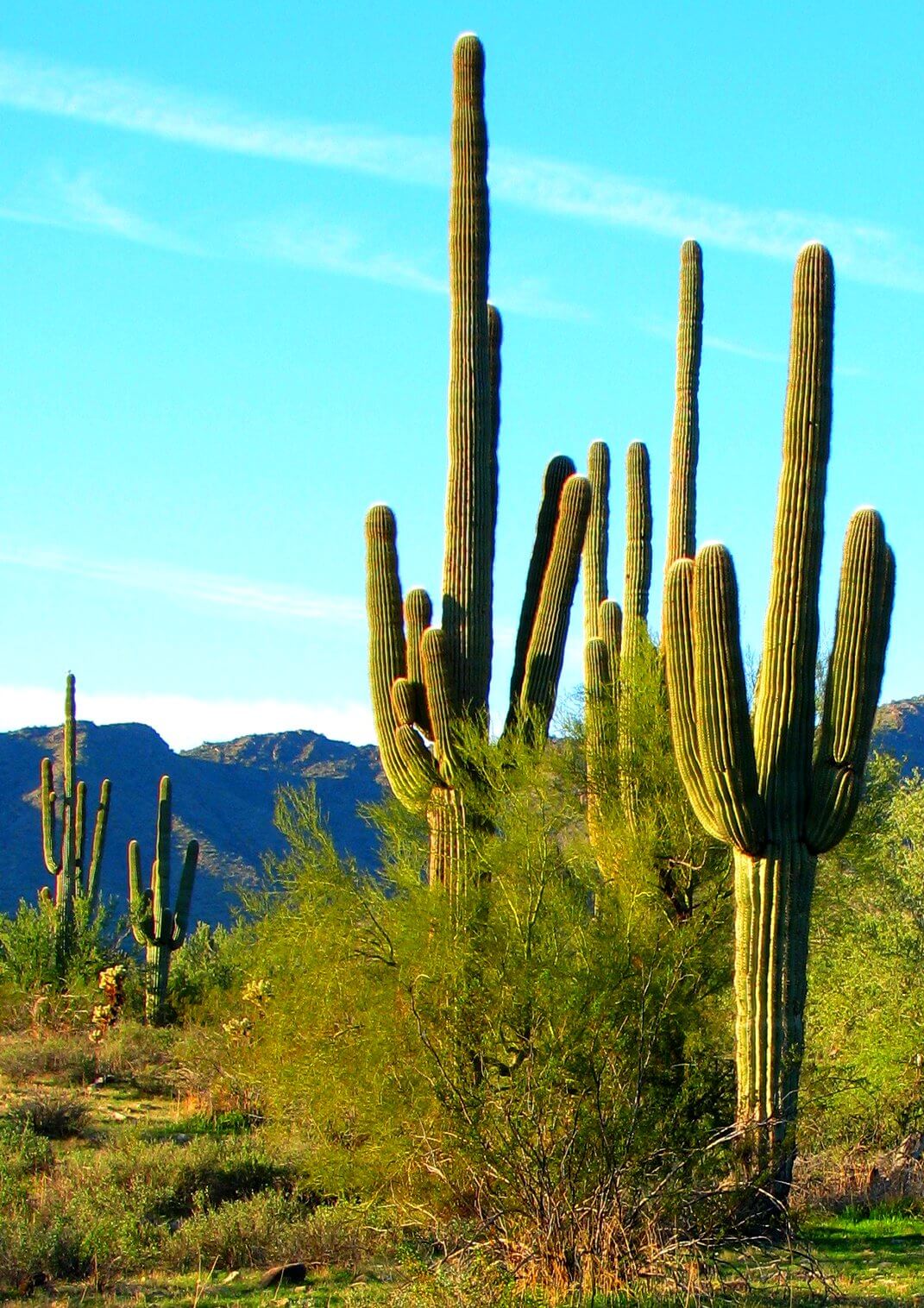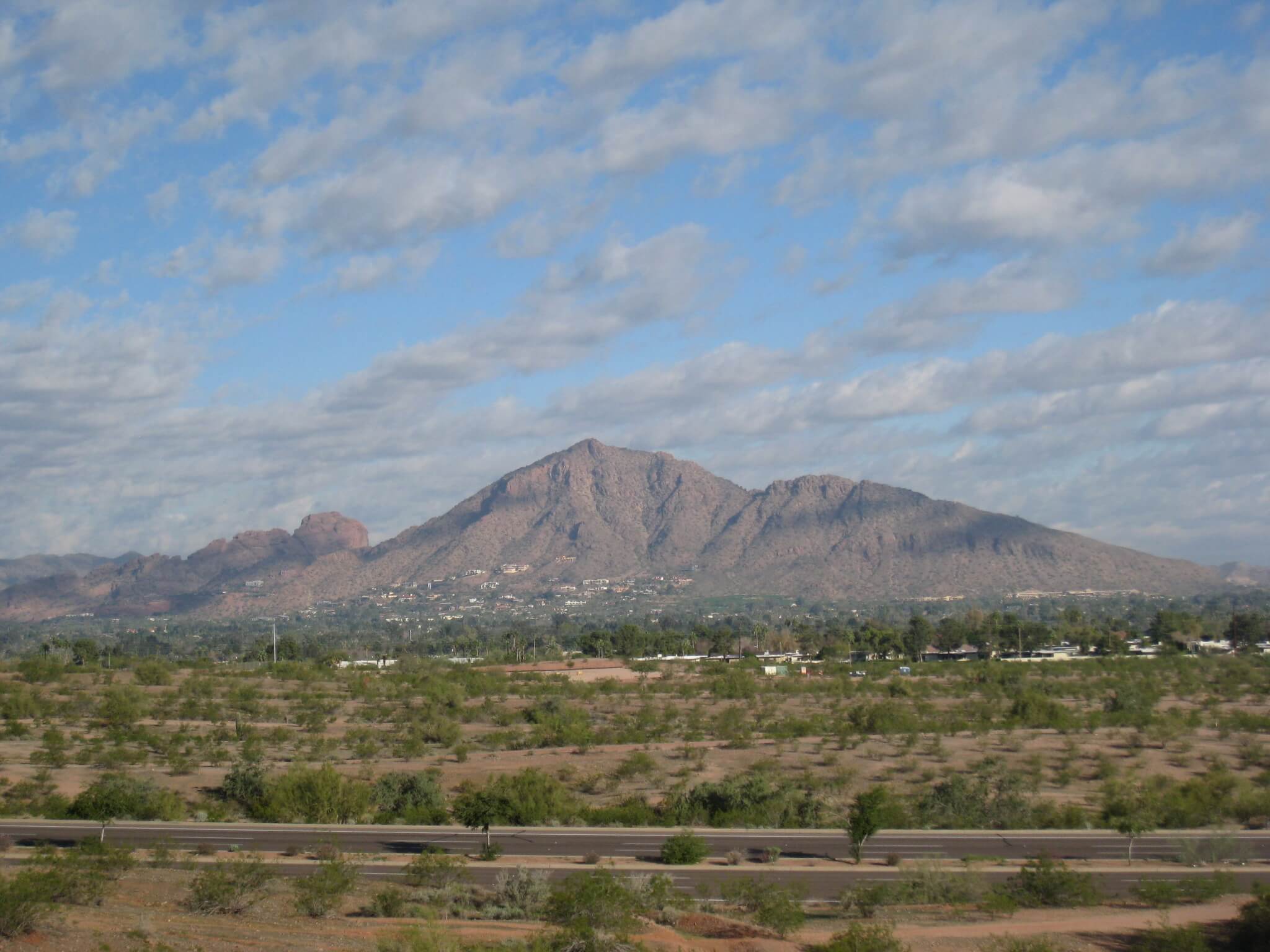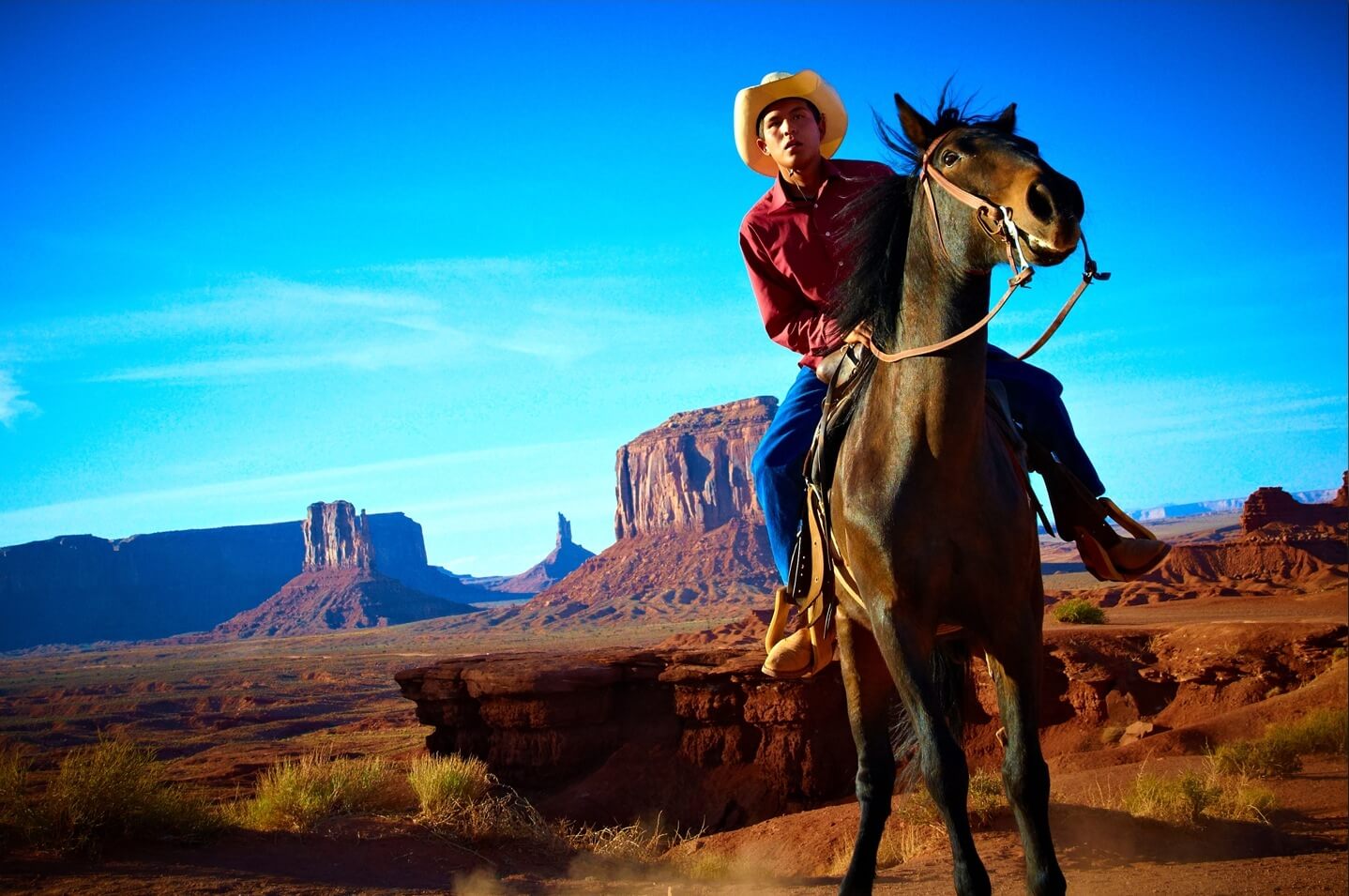 Don't get me wrong, we have mountains and cowboys and cacti, and those things have their place, but to represent this diverse city with these oft-repeated caracatures is disingenous to those of us to who live here.
Let me rectify that, and in the process try to show you why I love living here.
What is Phoenix?
Phoenix is the sixth (or fifth, depending on how you count) largest city in the country. It was incorporated as a city in 1881 (after existing as an agricultural community before that), and the name "Phoenix" was suggested by some dude who called himself a Lord. It is one of the most rapidly-growing cities in the United States, and up until the 2010 Census had averaged 24% growth for the previous 40 years.
In other words, in 120 years it went from this: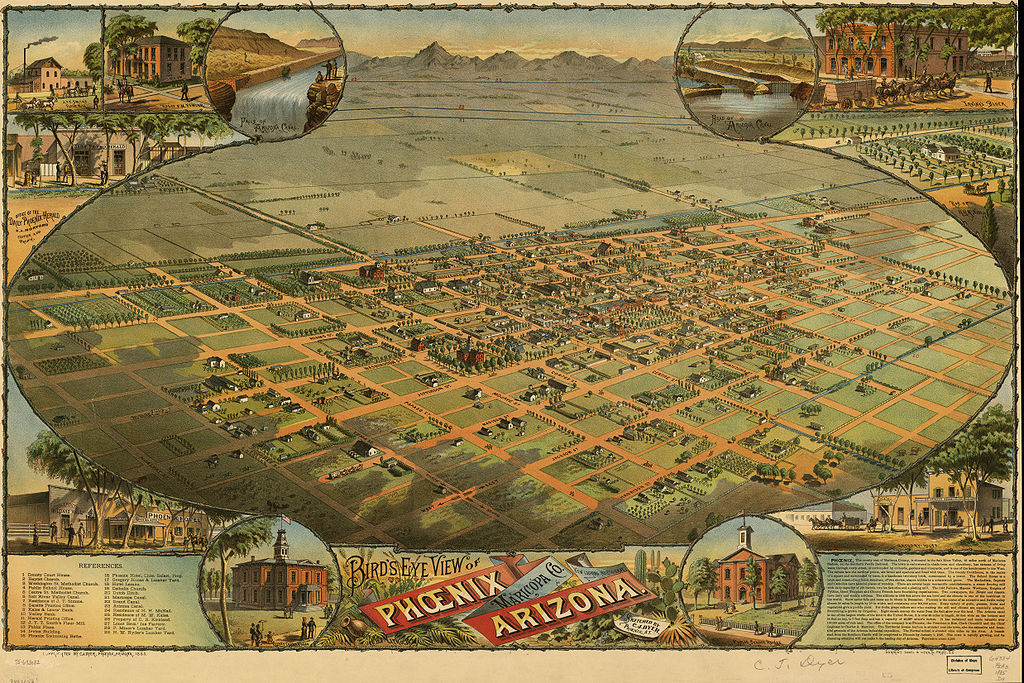 to this: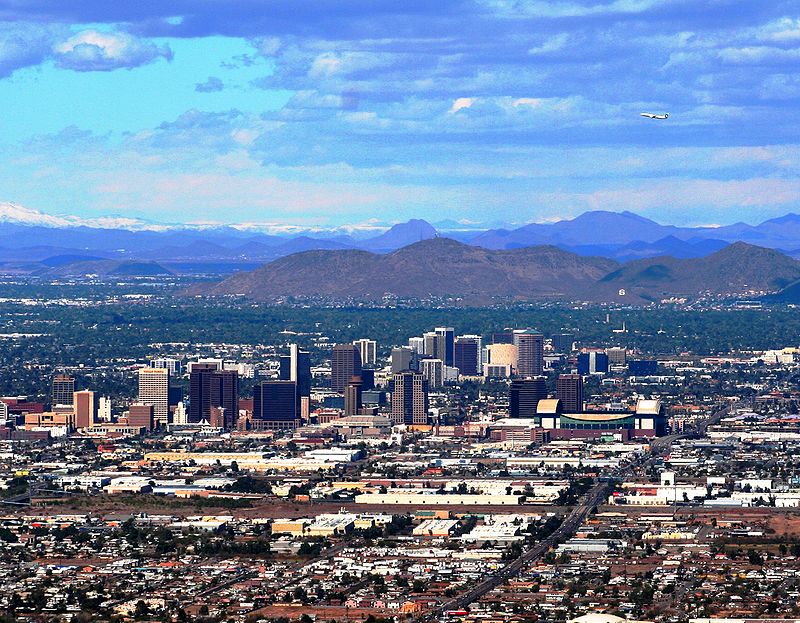 Let's get the only truly bad part over with: The summer in Phoenix can be miserable. The daily high temperatures during June, July and August are in the mid-100 degrees Fahrenheit (about 41 degrees Celsuis), and the monsoon season (the desert's thunderstorm season, from July 15 to September 15) can dramatically raise the humidity level. People will tell you that "it's a dry heat" and they're right sometimes, but the monsoon season is most certainly not one of those times.
Honestly, everything else is pretty good. We have extremely mild winters and little rainfall during that time. It has snowed in this city three times in my life, and each time the snow didn't last until the next day.
More Than Just A Desert
If you want snow (you heathen), the town of Flagstaff is just two hours north of us, and at an elevation of 7000 feet above sea level it can get quite chilly up there during the winter months (perfect for those of you who might miss the cold).
We have lots of mountains (not just Camelback), which means lots of hiking and lots of spectacular views (including South Mountain Regional Park, the largest municipal park in the United States, where this picture was taken).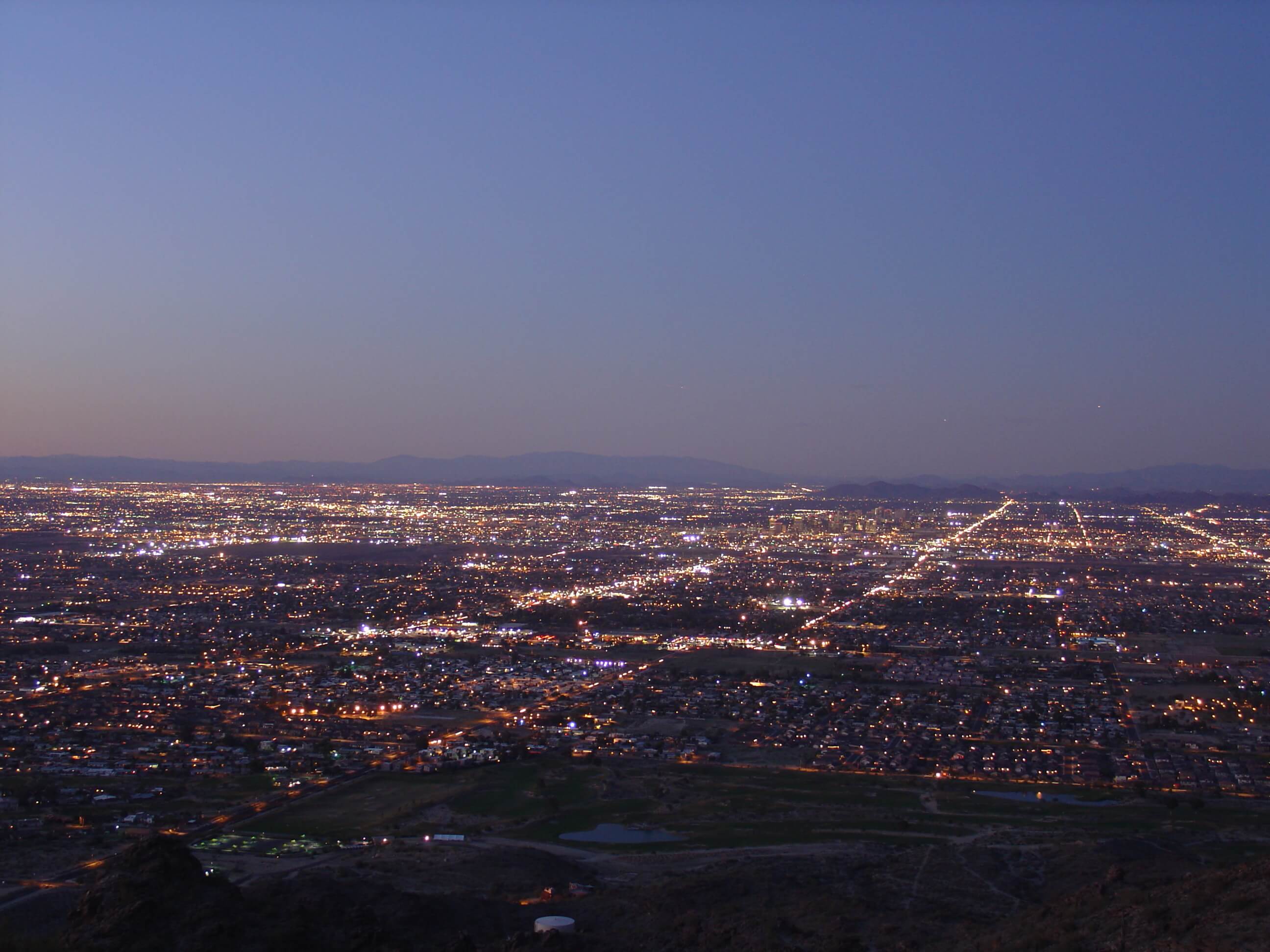 If museums are your thing, we have the Musical Instrument Museum, the Heard Museum (which exhibits Native American culture and artifacts), the Hall of Flame, and the Children's Museum of Phoenix, all of which I've been to and all of which are absolutely worth the trip.
We LOTS of golf (seriously, every third person you meet here is an avid golfer) and many of the golf courses are open year round (so you can play at 4:00 in the morning during the summer).
If you need an adventure or just want to get your heart racing a little, try driving the Apache Trail, which runs from the town of Apache Junction out toward Roosevelt Lake. The road is not for the faint of heart, though, as it traverses steep cliffsides and sheer drops.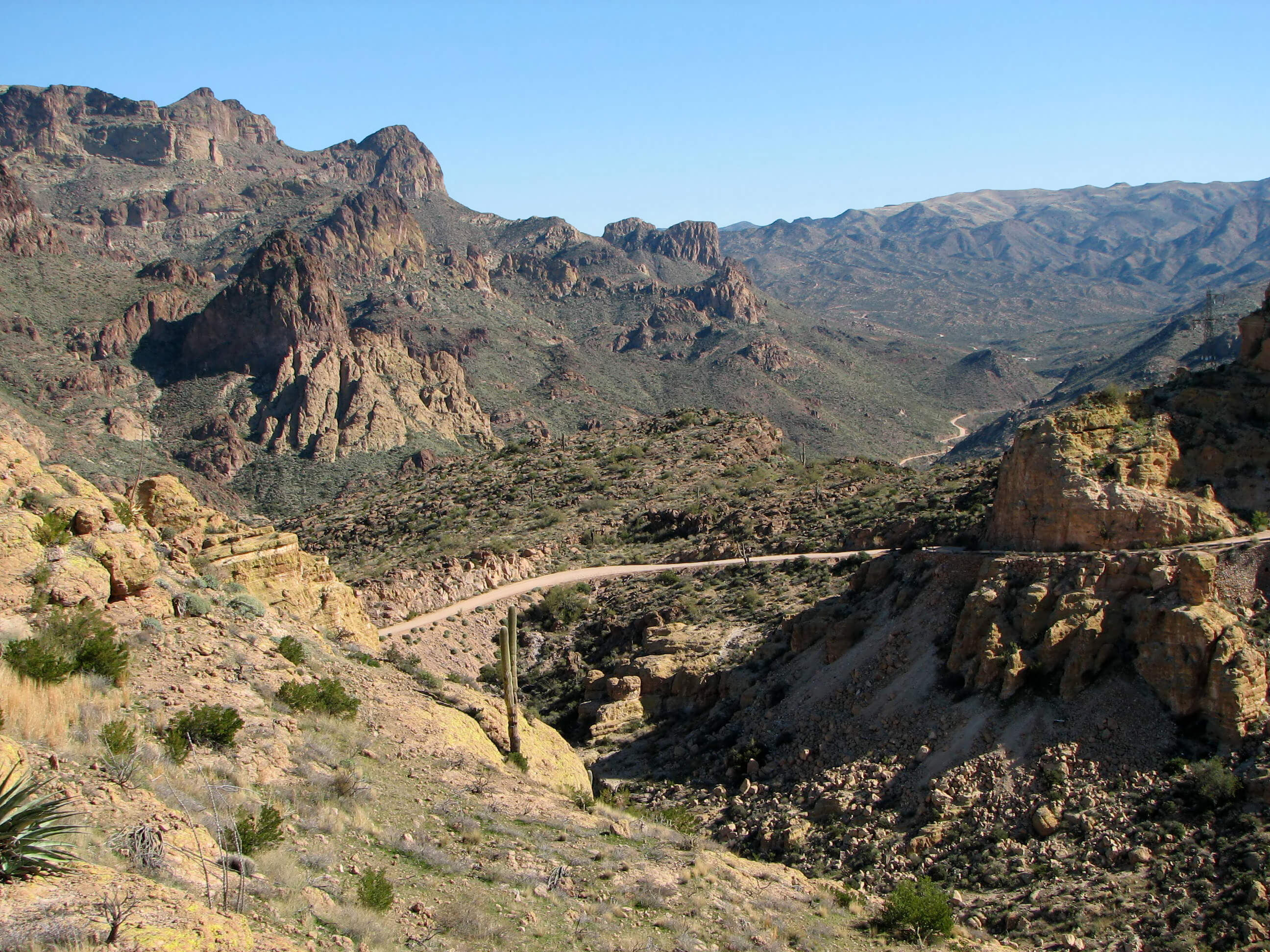 Speaking of lakes, there are a ton of nearby lakes you can visit for fishing, swimming, and camping (with nary a cowboy in sight!).
Surviving the summer is much easier than you might think, what with all the options for swimming we have. Our public pools are a cheap way to cool off, and the three big waterparks are close at hand. If you're feeling like a party, try Salt River Tubing (something my family does every year) and bring marshmallows.
There are even smaller local sights, like Cerreta Candy Company, Mystery Castle, the Martin Auto Museum and the Arizona Falls.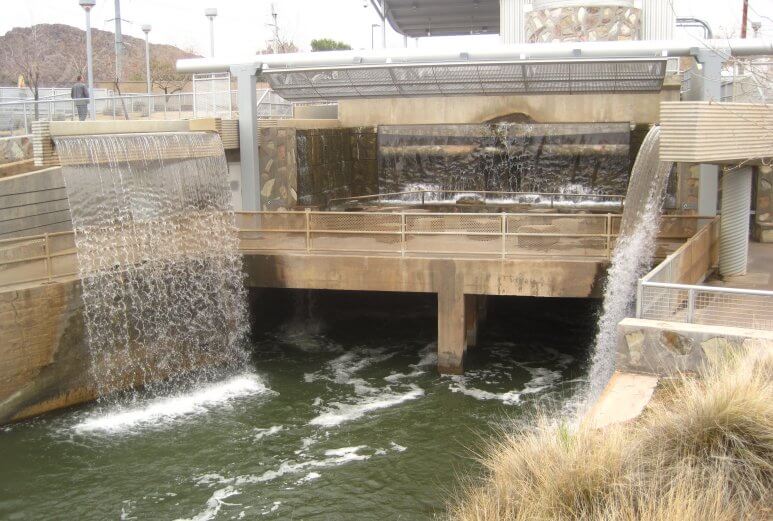 Finally, I'd be remiss if I didn't mention Spring Training. Every year from early March to early April, 15 major league teams descend on the Valley of the Sun for Spring Training games in the Cactus League, which are a lot of fun even if you are not a baseball fan. All ten stadiums are in the Valley, so if you wanted to visit them all, it would be no problem.
All of these things are just some of the myriad reasons why I love living the in Valley of the Sun. Come on down and visit us! We're not just saguaros and Camelback Mountain, I promise.
Now, if we could just convince ESPN and the other major networks that Phoenix is an actual city with actual people, places, and things in it instead of the remnants of the Wild West, that'd be wonderful.